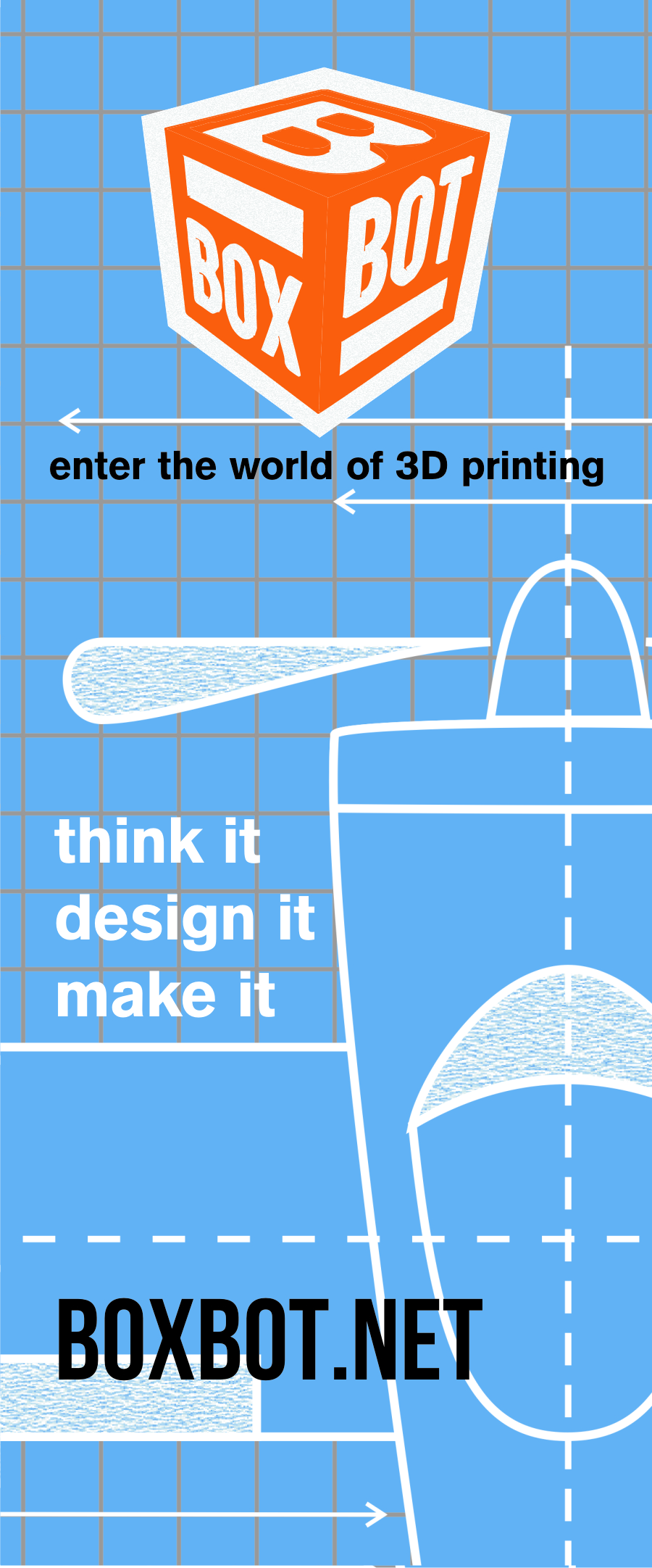 Workshops
Boxbot 3D Printing Workshop - Fundamentals
Learn the basics of 3D printing, from calibrating a 3D printer to creating and printing your own 3D object. Are you an educator? A hobbyist? Just a geek who loves cool stuff? This course is for you. Class space is limited so sign up soon!
The course will be held September 19, 2015 from 10am to 3pm (with a break from 12-1) at the Radisson Hotel in Downtown Salt Lake City, Utah (215 S Temple, SLC).
For those who wish to stay longer, there will be unstructured 3D printer time available until 5pm.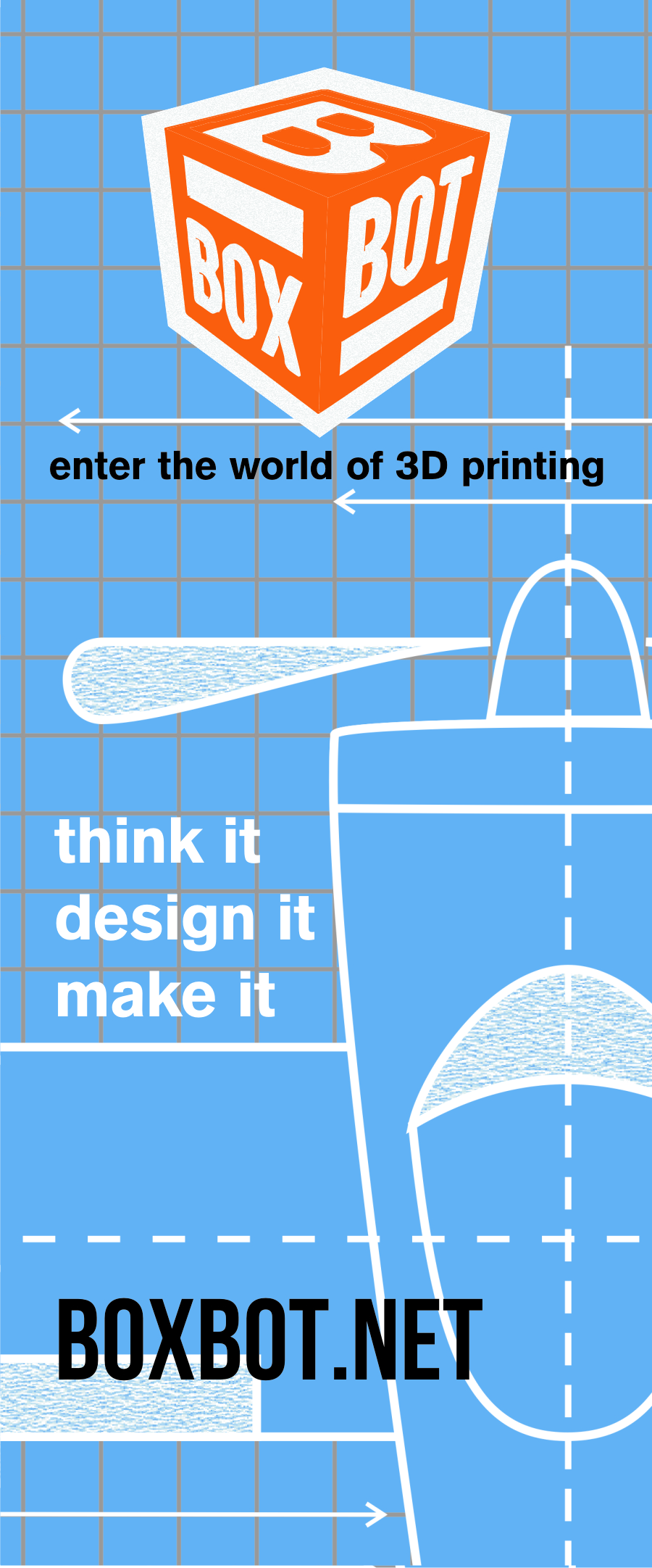 Additional Info
Boxbot 3D Printing Fundamentals Workshop
Radisson Hotel, Downtown Salt Lake City
215 S Temple, Salt Lake City
September 19, 2015, 10am to 3pm
The world of 3D printing is rapidly expanding into both the home and the school, with 3D printers soon to become a commonplace item on the workbench and in the classroom. This one-day course introduces interested individuals to the world of 3D printing through hands-on experience and discussion.
At the end of this course you will be empowered to use 3D printing on an ongoing basis, whether at home or in front of a classroom. Below is a short outline of what will be covered in this workshop:
Discussion on the history of 3D printing, how 3D printing is being used today, and where 3D printing is expected to take us into the future
Presentation on the design process and how 3D printers are used as a part of that process
Walk-through of available 3D modeling software that can be used for both personal use and in the classroom, much of which can be used for free or by those with a minimal budget
Description of the basic components of a 3D printer and printing materials
Hands-on lessons regarding 3D printing, troubleshooting, and maintaining a 3D printer on an ongoing basis
Introduction resources to teaching materials and classroom applications
Bring your own laptops or tablets. We do ask that you install Google Chrome or Mozilla Firefox prior to attending the workshop if you have not done so already.
Quick Agenda
10am - 12pm: Course discussion and hands-on learning.
12pm - 1pm: Break
1pm - 3pm: Continued course discussion and hands-on learning.
3pm - 5pm: Open 3D printer time. For those who wish to stay, we will provide unstructured free time with the printers and course instructor at no additional cost.
Any additional questions, please contact us at support@boxbot.net.